Was quite the little cam whore Tuesday! I reverted back to using some Urban Decay today! It's been a while since I used UD!
This is what I've come up with: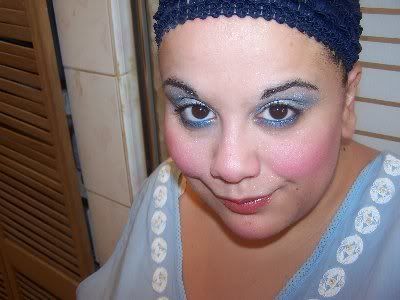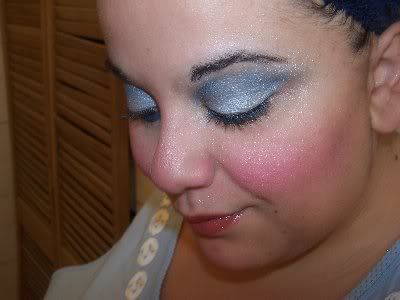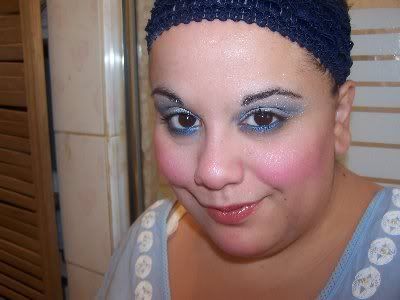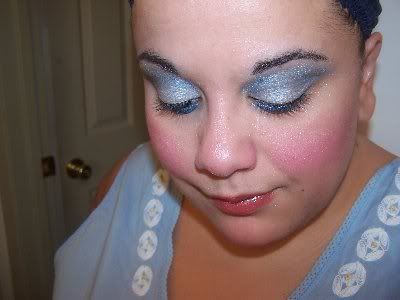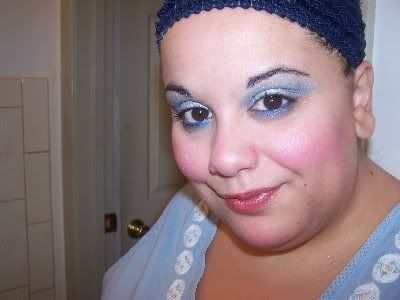 What I Used:
Urban Decay Shadow in Mary Jane
Urban Decay Shadow in Goddess
Vincent Longo Wet Diamond Shadow in Mermaid Blue
T'estimo Layered Impact Eyeshadow in Blue
Kiss Glamorous Volumizing Mascara
MAC Technakohl in Black
I know at least two people had asked me for a Face of the Day with the new T'estimo Grande Impact Eyes and I'll get to it shortly! Was planning on it today but I just felt like blue! Forgive me 😉
Just noticed I have gloss on my chin, sheesh how embarressing LOL! Well at least it's not food or something equally terrible!