July 28, 2007
An Oldie but Goodie
Just like some of us may have a bad hair day, I had a bad make-up day! Today's make-up came out somewhat crummy for whatever reason. Maybe I rushed, maybe I was tired….hundred things went wrong this morning and I just disliked my entire look! I was feeling kinda ugly today so ya….total girl moment!
So……….I bring you an oldie but goodie in place of what would have been today's Face of the Day! This was taken sometime in April for an evening out while I was in London. Really Simple Dramatic Eye Look.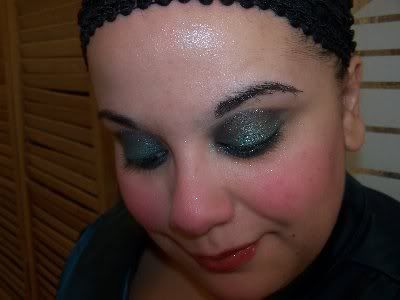 ….

Used:
MAC Pro Pigment in Deep Sea Green
Mac Pro Pigment in Teal
That's it 😉 Simple and Easy!