July 28, 2007
Shimmer, Glitter, and Sparkle Oh My!
The mail has arrived and within it treasures cometh!
My friend Mai will be here shortly from Japan! Oh my I'm so excited I may squeal! Anyway….I had her run around most of Tokyo to do a buncha purchases for me! Shoes, Cosmetics, etc…you name it and I asked that poor, poor girl to bring it over with her! I think I might be more eager to get the things I asked her to purchase than actually seeing her. I'm kidding I'm kidding!
About a week and a half ago I was browsing on around the internet, like the little mad demon shopper I am, and I happened across Aube Glamorous Jewel Powder! Now it contained the world Glamorous in it which can only mean that I needed to buy it, like now, right away!
I paid an obscene amount of money for this stupid powder because I didn't want to ask poor Mai to do a last minute purchase for me when she was so busy packing and getting ready for her trip to see me!
Well…you can only guess that it has indeed popped up in my mail today. The Powder!!!!!! Weeeeeee!
Aube is a branch of Sofina. Sofina,as mentioned in previous blogs, is quite a fantastic company that makes some amazing face powders! I expected no less than awesome from this powder regardless of the fact that I paid double what the everyday drugstore in Japan would charge. To me, it was priceless!
I'm so properly chuffed with this item! It comes in a gorgeous little compact complete with powder puff, it sparkles, shines, and shimmers Oh my! It's quite possibly the best shimmering powder I've come across. I've tried many but this could turn into a favorite of mine! Jill Stuart makes a similiar sparkling powder but truly this is far better!
You can use this just about anywhere really! Bosom, cheeks (the ones on your face that is), eyes, arms, shoulders, etc…anywhere you think you'd love a bit of sparkle you can dab this on! I would say a little goes a long way with this! I'm so in lust with it at the moment I went ahead and asked someone to pick me up the other color they have which is a gold one!
I know I know! You're tired of my babbling and you want pictures….ok….here ya go!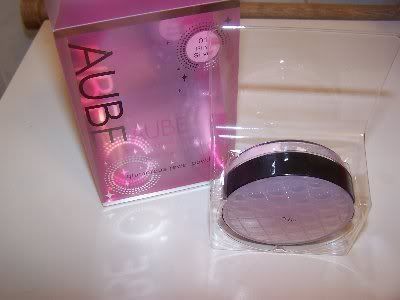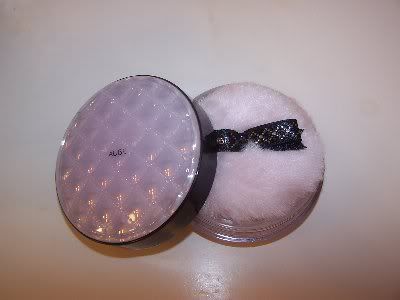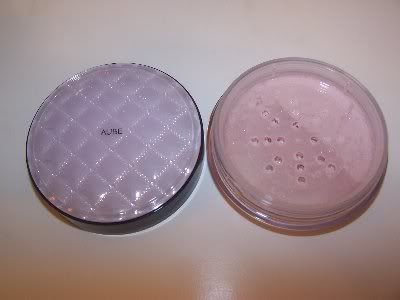 I tried showing how a bit of it on my hand but you can't see very well sadly!