July 26, 2007
Fay Wray You Say?
The boy hmmm wait erase that let's start over again. The man I have found myself falling love with asked me if I could choose 5 people to have dinner with who would they be and why?
I was sure to fit into the top 5 Bettie Page and Fay Wray! Who would not want to meet the epitome of class, elegance, and glamour! The two above ladies define all those adjectives and more!
Much to my surprise and amazement he asked me who Fay Wray is (or was)? God lord how could he ask such a thing! Blasphemy! I guess we will have to forgive him this time as he is British and mayhap the wonder of Fay has not reached his shoreline! I shouldn't give him that much leeway considering Tim Curry (it always fascinates me when some brit or another has no idea who Tim Curry is! I have many a fine British friend who have no idea who this wonderful man is! My god what is wrong with you people?! Do you live under a rock? How can it be you don't know your fellow man! But ado, I guess that is neither here nor there! I imagine Tim Curry deserves his own blog entry! Someday soon!) sung about her in Rocky Horror Picture show but I GUESS I'll have to educate him further on the virtues of Hollywood stars of yesteryear (mind you the poor boy has been bored to tears with far less popping out of my mouth but I suspect that he's too nice to tell me I'm making him yawn!)!
Which brings me to my post for today! Where has glamour gone pray tell? Glamour today is stick skinny girls with hair extensions that cost more than my car! Glamour consists of short skirts that are level with your…erm..well you know. Glamour today is bubblegum pop. Glamour is…Paris Hilton? NAY! Say it isn't so! Please tell me that glamour isn't defined as Paris Hilton like celebs!!!
I give you my definition of Glamour (and if you are nearly as smart as I think you are, you'll agree with the way I define true elegance and beauty):
Fay Wray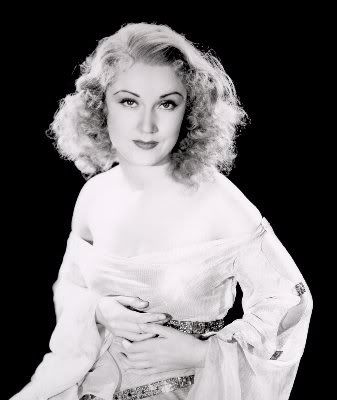 Vivien Leigh



Bettie Page (Glamorous and Kinky! A marriage most wonderful!)

Audrey Hepburn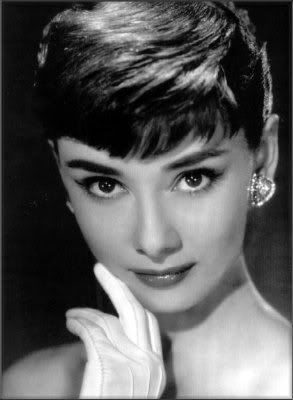 I may rightly have been born a few years too late to enjoy all the wonders of true glamour and now I'm subjected to conformed society who believe glamour comes in 100 pound packages and boy like shapes. Not that I am against such wonderful cut figures just that I am sad to see the glam of yesteryear so lost and gone from the looks of today!
Dita Von Teese keeps my hope alive that true glamour lives on in some girls! I, for one, try to glam it up as much as possible!
Remember it's not always about what you look like but how you work what you were given! So work it baby! Work it!
Dita Von Teese