July 26, 2007
The Mailman Cometh!
'ello 'ello! (This was written last night and is being posted now because MySpace was being quite the bitch and wouldn't let me post it yesterday)
I think by now we are all EXHAUSTED of my video blogs that include many, many, many, "ummmm's"! You've no idea how many times I've gotten the piss taken out of me today about my um's! Early this morning I got a call from my best friend shouting in my ear "Ummm so it's me and Ummm what's going on? And ummm are you coming out tonight? and by the way Ummmm…." You get the general idea I imagine hehehe! It's put me off video blogging for a little bit while I gather my thoughts and remove "um" from my vocabulary! I swear to god I'm a college graduate with a Bachelor's Degree in Computer Engineering! Honest to god! Tis true! Regardless of the fact that my video blogs sound like I'm trying to count to ten on one hand and not understanding why it isn't working! So ya…that's my story and I'm sticking too it! But I loved that you loved them and I promise they'll be more sometime in the near distant future! BUT fear NOT from what I understand….Peter will bring you WISE life lessons via a video blog soon! Oh my the very my! If you're extra nice he may go back to discussing fashion, couture, and musings of his metrosexuality! Happy Days!
Tonight I'm back to typing up a blog the good old fashion way! I'm also quite knackered so I don't have my normal valley girl, cheerleader energy (energy of not body of by the very way) to video blog so that's also an excuse that I can throw in!
I've got a ton of great stuff to share in this blog! The Mailman came bearing all sorts of pressies today! I got a total of 5 boxes today and I just lumped up everything into one blog and here it is to share with you!
Questions? Comments! Shout 'em out!
Oh by the way..someone kindly asked how I afford all this. In reply….I sell off organs on E-bay! Kidneys, few lungs, liver! You know, stuff I don't really need! I'm kinda sorta running low on organs so if anyone wants to volunteer please by all means e-mail me! At this point I'm thinking that the love of my life would gracefully volunteer an organ or two to make me happy if I asked him to so hey I'm a lucky kinda chick ya know? BUT we can never have too many organs! So bring 'em on! After you donate I'll even give you a signed autographed picture of moi, yours truly! It's quite a keepsake and you might be able to sell it on E-bay and make enough to buy back the organs you so generously donated to me! The sarcasm is flowing heavy here! Hopefully everyone is laughing at this point!
You'd love if I stop babbling now and start with the goodies right? Ok Ok I won't make you wait any longer!
Behold! One Million Dollars worth of Cosmetics and Other Bits and Bobs (Well not a million but that sure sounded bloody good didn't it? Pat on the back to me!)
Soooooooooooo in my travels around the worldwide web I popped onto Demeter's website! I normally check it once and while for cool updates! Such as the time they introduced Play-Doh scented perfume spray! Now for some odd reason or another I was all over that like bees on honey! The entire idea of a perfume that smelled of Play-Doh fascinated the bloody hell out of me (They now have one that smells like crayons! God nothing fails to shock me at this point!)! So I'm thinking this is proper training if I one day become a mummy! No expensive perfumes just crayons and play-doh! Mind you I'd be quite happy at that too! Anyway….as I wandered onto the site I noticed they have a new update! Oh my! They introduced 6 new perfume sprays which I had to have! Now it's slightly ironic as some of these aren't exactly what a girl like myself (short, round and such) should go around smelling like! But it didn't prevent me from wanting them all badly! RIGHT AWAY! So I ordered them and they arrived today!
These sprays are based on the popular Jelly Belly Jellybeans! If you're familiar with the candy you'll know that they include a little menu for making cocktails with different flavored jellybeans! Thus these scents were born!

Hot Fudge Sundae (If you can't see the irony of me smelling like Hot Frudge Sundae than god love you for it!), Mango, Pineapple Salsa (Don't be put off by the "salsa" part! It's quite a lovely fruity blend!), Fruit Salad

Wild Blackberry Peach Cobbler, Sugar and Spice (awww that's me! Sugar and Spice and everything nice!), Blueberry Muffin

The following is of my Japanese Haul! I know some items are probabily missing! It's because I was tooling about with them and didn't take pics! But I got a majority of the bits so enjoy!
Visee's Jewel Crush Palettes (Ended up with 4 of the colors but loved them so much I ordered the 5th one! Will probably arrive next week!)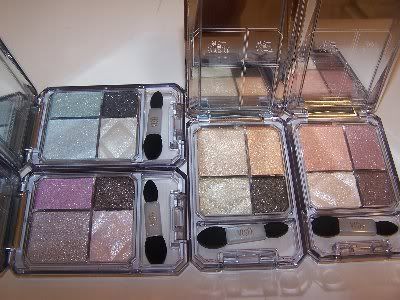 What's to say about these? They are gorgeous! Unlike some Japanese palettes these are shimmer straight through! Some palettes are sprayed with a thin layer of glitter on top and the shadow beneath doesn't contain the same amount of sparkle as that wonderful top layer! But these are sparkle right down to the core! Just gorgeous! A must have!
Excel Blushes


These were recommended to me by Haru who is the Queen of All things cosmetics! I've seen these numerous times but I never picked any up! Simple reason why. I'm a package snob. The package on these stinks. It's cheap and cheesy in my humble opinion! But really when Haru recommends, I listen! And she was spot on! These are AMAZING! The shimmer and sparkle is so nice! I applied some over my blush and it boosted the color up so nicely! I think they may be to sheer to wear on their own! But as a booster to your current blush color these are truly a gem! Great, great product!

Some of you may be wondering about the brush storage! I was too. I was worried laying the brush on top would make a grave mess of the palette! But they kindly included a thin film of plastic to place on top of the blush which makes a nice little barrier between brush and blush! Perfection!
Excel Eyeshadow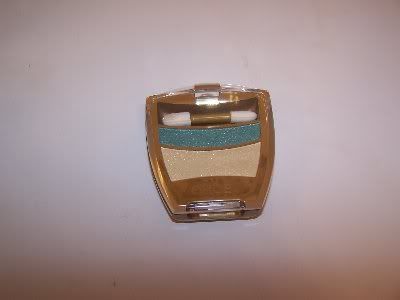 I'm so pissed off at myself for not getting more of these! They are great! Really a nice pigment to this shadow!
KATE


KATE is my new lust! I tried the dual carat shadows and fell in love! Thus I had to have more! Not sure why I avoided KATE prior to my purchases of the Dual Carats a few weeks ago! I guess I felt like there were other items that I wanted more! Glad I dove in with these because they are great! Palettes are full of sparkle! Yay! The loose shadows I was skeptical of but I seen a picture on MUA and became intrigued by the spatula applicator! Thus I got all four colors! They are amazing! Full of sparkle, shimmer, and glitter!
Gransenbon Gran Brush Blush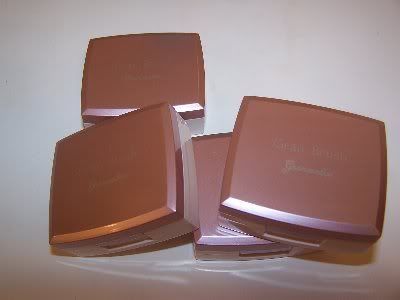 These are AMAZING! Period. The End. Drop everything. Get these NOW.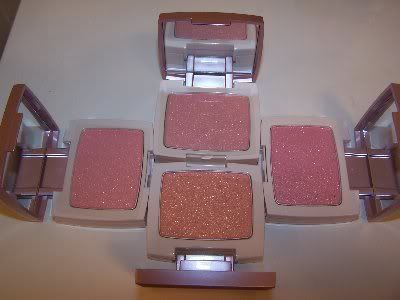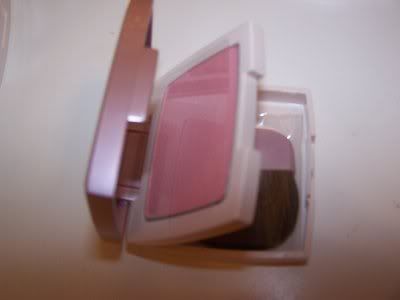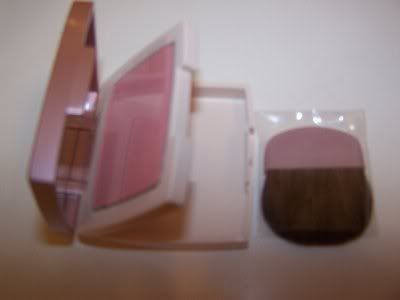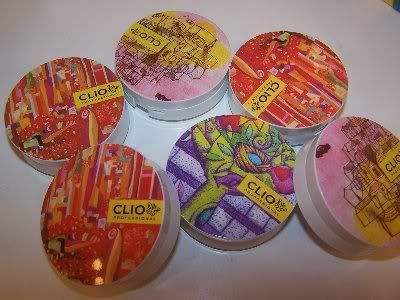 I ran across these on Sasa and fell in love right away! These are Made in Italy and available in Korea only from what I can understand! Sadly I'm unable to locate anything else from the line aside from these 6 lonely shadows! So each day I go to the website to drool at the array of products I can't get my hands on! Sigh…please Q the sad music and give me a strong shoulder to lean on!
Various Mascaras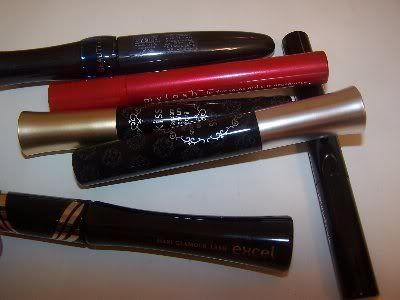 Few mascaras I've wanted to try! I always find Japanese brand mascara adds far more volume and lenght to my lashes than anything I can get stateside! Plus the cost is about half what I'd pay here for some crummy designer brand that doesn't work nearly as wonderful! Bit of Kiss in there, some Excel, Kose, etc….
Kiss Pink Tiara Glitter Mascara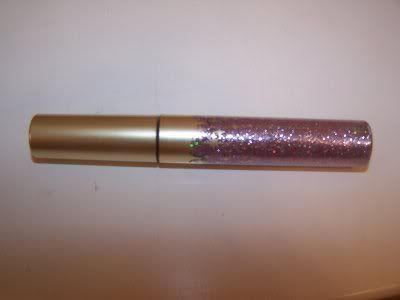 Truly chuffed proper with this! I used it a bit before! Encrusts my lashes with little bits of glitter! Love this! Need a backup!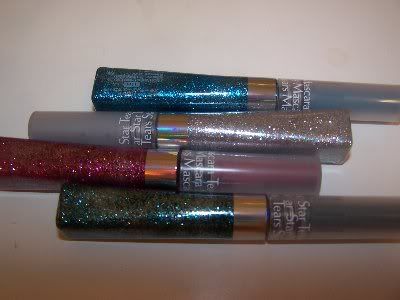 Mm…drawing a blank here! Believe these are by K-Palette? Almost as nice as the Kiss glitter mascara above! Sparkly lashes are happy lashes!
Canmake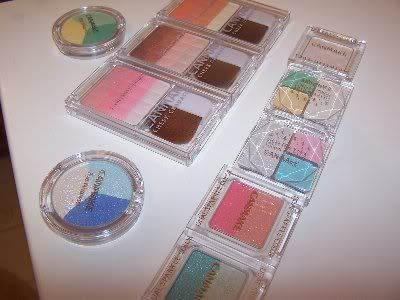 Canmake a brand that fascinates and boggles my mind! Cheap as day old chips and really nice quality! Got a bunch of the shadows and three of the cheek highlighters! Such a great lot of items that's so very affordable!
Majolica Majorca


Sooooooooooooooooo weirdly enough I had this sudden need to buy all (almost all) the MJ shadows! I own the palettes but never ventured into purchasing the single shadows! Suddenly, one day, I needed them! And here they are! Glad I dove in as they are nice and pigmented!
And heck while I was at it I threw in all of the cream shadows! I know I have told everyone over and over how I hate cream shadows but I made an exception this once as it's MJ and all!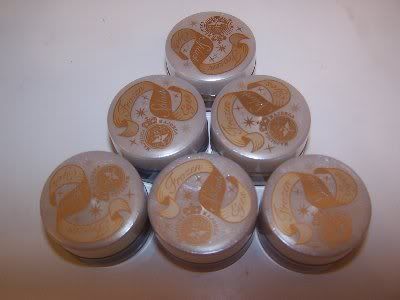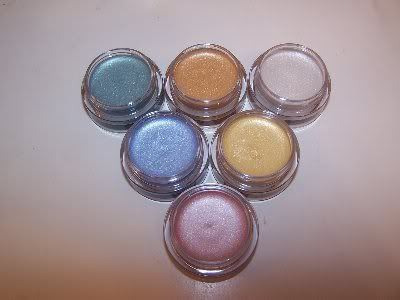 I was feeling spunky so I said hell why not get all the blushes too! And I did just that!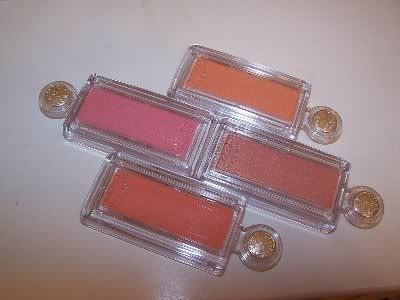 And if this wasn't nice enough! Two MJ compacts arrived from MUA today! How sweet my shadows can have a new home!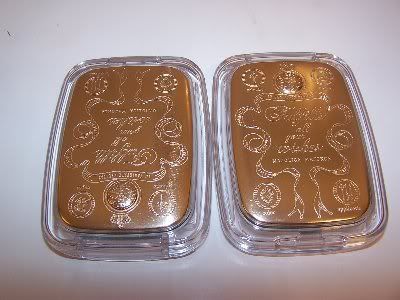 Lavashuca Jewel Lipsticks


Few colors I didn't already have!
Aube Shower Eyes Palettes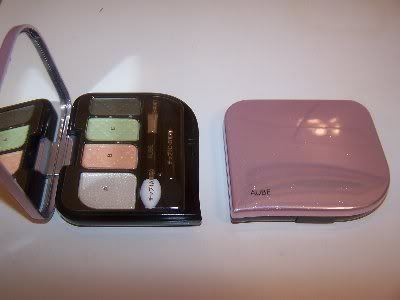 If you recall I had previously blogged about these! Loved 'em so much I needed
MORE!
Cyber Color Shadows


Not so sure about these yet! Good pigment on them but they are a bit hard to blend! We shall see!
Makemania Silcon Plumping Gloss (A gloss made by Sony!)


I have this in clear and love it! It's quite like slapping plaster on your lips but I love it! It really plumps up my rather thin lips and makes them look so yum and delish! Oh my! I know at least one person who is going to be very excited about the addition of this to my lipgloss collection!

That's it for now!
I'll be doing a step into Fall blog later next week because I'm expecting to get quite a few of the Fall line ups from Japan in the mail! Also, Jill Stuart will be releasing her fall bits and bobs so that's something more to look forward too! So stay tune…and I'll dazzle you with the goodies as they pop into my mail box!