March 10, 2008
Tiffa Spring Collection 2008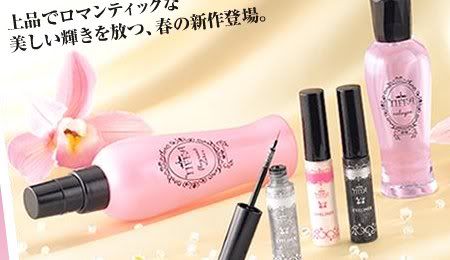 If you can believe it Tiffa has updated it's website!
Whoa.
Big news here.
I can't recall the last time Tiffa bothered updating it's site and not only have they updated but they have a new Spring Collection up and available!
I'm not sure when this new line hits shops in Japan but I'd say shortly.
Tiffa is a sub-company of Kanebo and carries a small but lovely line of products that are inexpensive. The updates to the line seem very interesting and I may add a few to my wish list!
Three Glitter Liners have been introduced in pink, silver, and black for 1000 yen each.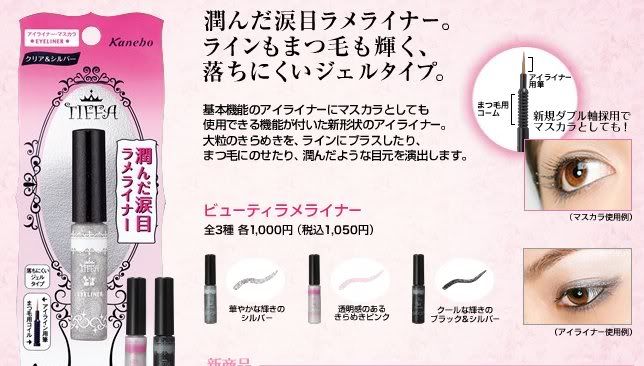 Also available are three "fragrant waters". I'm not sure if these are body sprays or spray toners!
And finally three cologne sprays! The introduction of these leads me to believe that the above could be spray toners! I sure hope so because they look interesting if they are!
The new site is far easier to navigate if you are unable to read characters. The original site was cute but annoying as you had to unlock doors and such to see products. The new site offers a range of categories to find exactly what you are looking for quickly plus the pink theme is so sweet!
Not really any major releases for Tiffa but it's nice to see the brand isn't forgotten as it's been a while inbetween releases! I'm holding onto the hope that they do some more of the dual shadow shimmers! The gold and silver is gorgeous! Love to see more!
Want these?
Love Tiffa?
Tell the Muse!