I've decided to introduce Urban Decay to MAC! They play nice together don't they?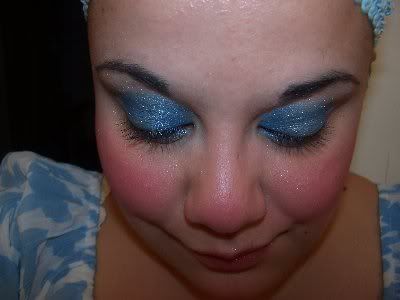 What I used:
B Never Metallic Loose Powder (All over eyelid)
MAC Freshwater (On Lid and In Crease)
Urban Decay Kiddie Pool (Over Freshwater, On Lid and Crease)
And for my mascara freaks those are indeed my real lashes with MJ Mascara…why are you still here looking at this? RUN to E-bay and pick yourself up some!